Infinity Resonance of Macro Cosmos
The composer finds that the surface of jing, a Korean traditional percussion instrument, and how the instrument is positioned in the performance hall resemble the shape of a star. On the other hand, another metal percussion instrument kkwaenggwari, a small gong, may look cold in temperature but the sound it produces is fiery when played and is usually played during a climax of a performance. The composer imagines the kkwaenggwari sound as a cosmic sound that may not be explicitly heard. This performance positions jing and kkwaenggwari on the stage to symbolize a universe with planets and stars. The performer at the center influences how each instrument independently produces sound and resonance creating a cosmos of sounds on site.
For the visual expression of the sound, the composer placed lightings directing to ten jing instruments installed on the stage, and when the lights respond to the playing sounds, a shadow behind the performer portrays the shape of a star. The videos that are projected to the three sides of the stage are produced by the composer to display visual images of the vibrating movement of the instrument, which symbolizes the movements inside the planets, similar to the footage shot on Mars. Audiences are invited to listen and watch the instruments being portrayed as living organisms in the universe, intended to explore a new perspective of instruments beyond its use in playing music. This performance is a convergent art that integrates live performance, electronic music and audiovisuals.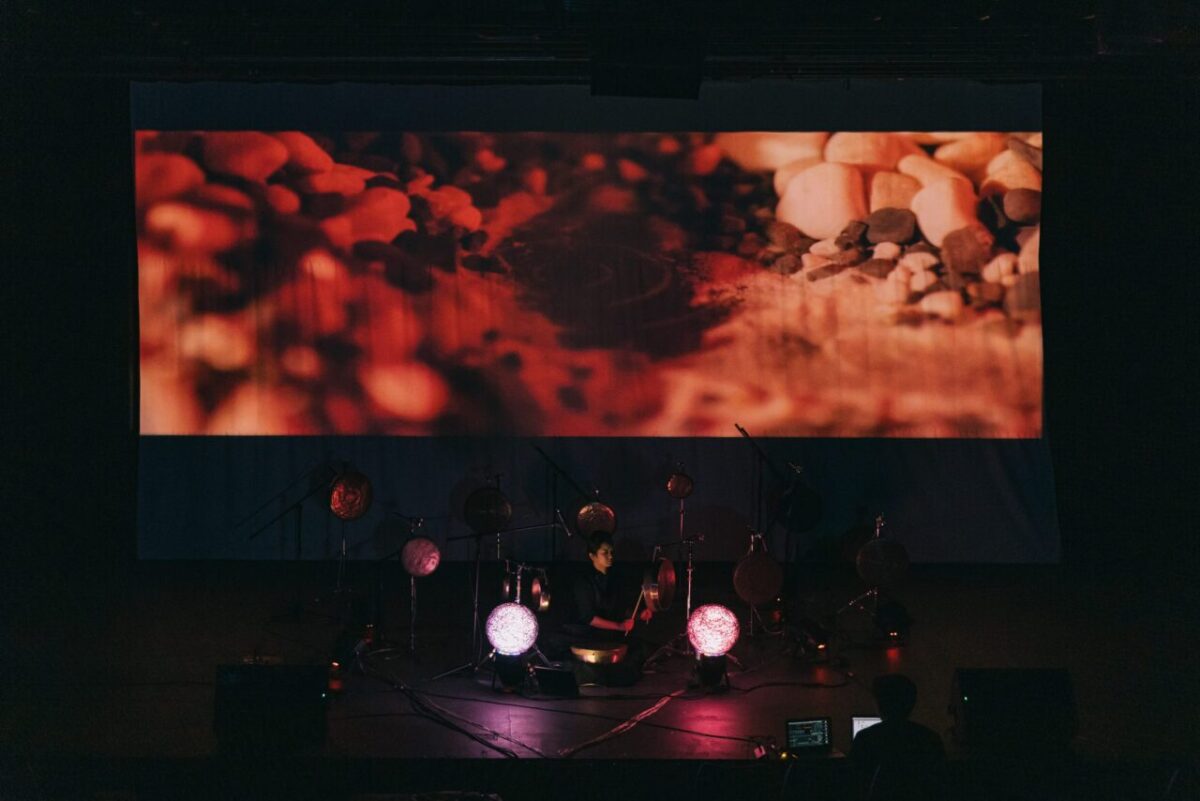 Hyun Min Lee majored in composition with concentration in computer music at K-Arts and has been producing performing arts that expands the scope of audiovisuals by presenting imaginable sounds and images beyond human cognitive functions, with live images and films, audiovisual art, and electronic music. Past productions also include narratives about social problems in the contemporary world. Lee has ongoing artist activities and performance in South Korea and Nepal.
Composing Music & Video. Hyun Min Lee
Percussionist. Sori Choi
Artistic Technician. Yeabon Jo
Projection mapping. Jeho Yun
August 29th(Sat.) 18:00, 2020 
Hyun Min Lee
E-MAIL : nixony0303@gmail.com
Phone : 010-2230-6711