The Emperor's New Clothes
In the land of Woonara, there lived a fashionable emperor. Celebrating his birthday, there will be a procession in the city and he just can't wear any suit from his wardrobe. He looks out for trailers who can make a new suit. Two brothers heard this news and promised the emperor to make the best outfit. On the day of the procession, what might have happened to the emperor with new clothes?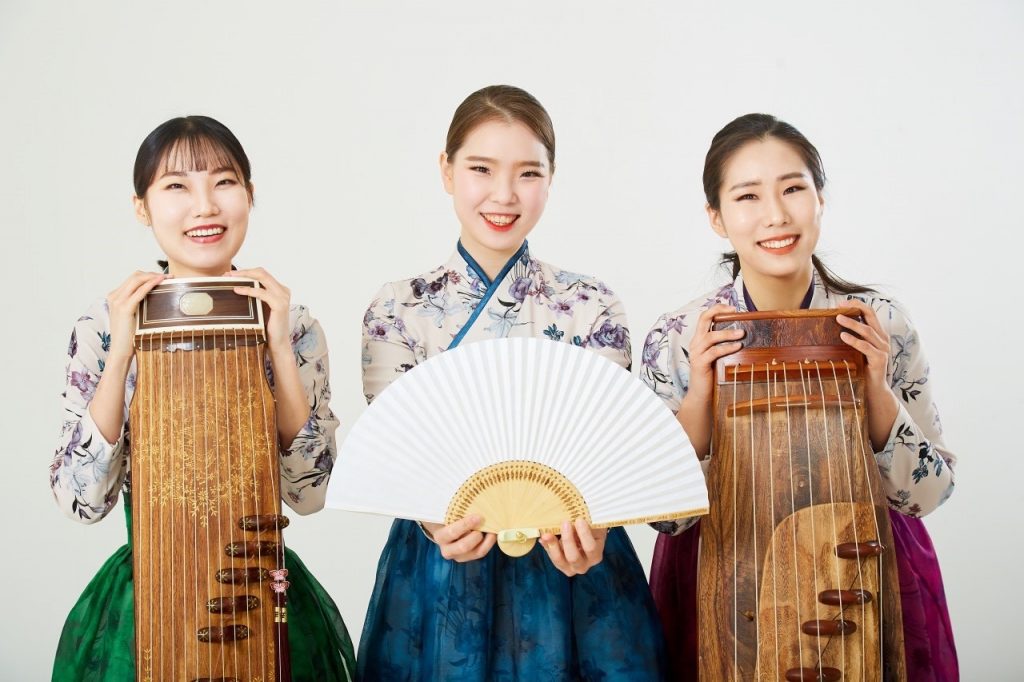 Music Group HARU was established in 2018 with three members, a Korean traditional vocal, gayageum and ajaeng players. The team produces its original piece based on Korean folk songs (minyo), and first produced and performed a repertoire in 2019, appealing to public audiences of all ages. The members are well equipped with other instruments, dances, and acting even outside of their expertise, thereby producing a comprehensive art performance from various genres.
Vocal/King,Tailor,vassal. Choi Bora
Gayageum/Tailor1. Lee Danbi
Ajaeng /Tailor2. Choi Minseon
Percussion. Jang Jihoon
Korean Traditional performance
Choi Minseon
E-MAIL : musicgroupharu@naver.com
Phone : 010-3075-1491